Most Stylish & Effective Dog Life Vest!
Shark Fin Design: Who says that water safety can't be stylish ? Get the best of both worlds with this shark fin life vest.
Durable Design: Made from premium materials, this shark fin vest is perfect for those who need a long-term solution to their dog water safety needs !
Works Well With ANY Type Of Dogs: Measure the correct body size of your dog and VOILA! Your dog will be able to effortlessly blend style, safety, and adorableness!
"…This is absolutely perfect! My dog was not afraid now going to water anymore!"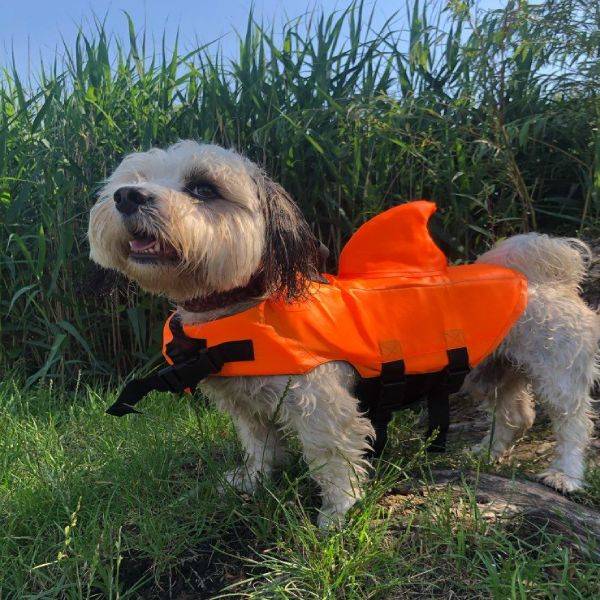 Make your dog swim like a pro with our Shark Dog Life Vest!
The one of a kind vest that features innovative design combined with the latest safety standards that will help your dog have fun time swimming!
In just a minute, after putting the vest on your dog, you and your furry friend can now enjoy some quality playtime and exercise together!