Brushing Made Easy
Is it time to bin the traditional brush?
1. Your children aren't you. Its near impossible to judge how effectively your child is brushing their own teeth. Children lack the awareness and finger dexterity to brush correctly. As much as we want to help them brush (and even do it all for them), there comes a time to hand over responsibility. The Panda Electric Toothbrush smile takes all the difficulty out of brushing, your child simply has to switch it on and place it in their mouth!
30 seconds with this brush is equivalent to 4 minutes with a regular brush.
2. Wait, your child doesn't enjoy brushing? 
93% of our parents said that their child is more willing to brush with a Panda Electric Toothbrush. Every single aspect is designed to appeal to children. From the warm panda inprint, the happy music player and SUPER soft silicon brushes. Children get excited and enthusiastic about using this brush and it's so much easier for them. Make bedtime brushing a breeze.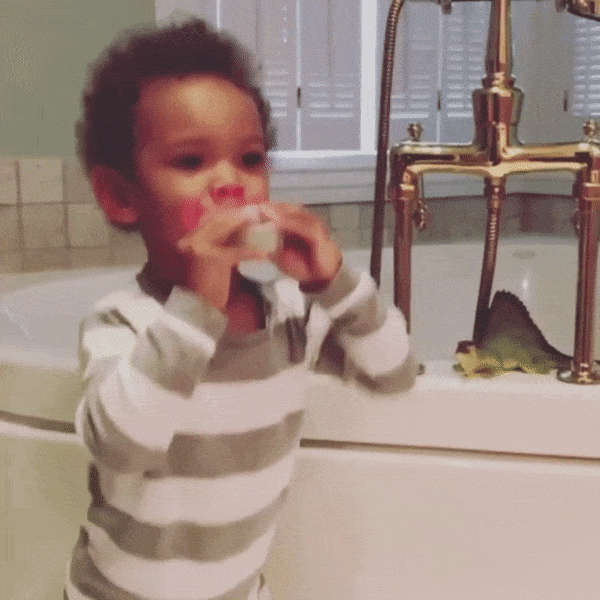 3. Don't let the dental field take your hard-earned money. Traditional toothbrushes use nylon bristles that can scratch teeth and gums ESPECIALLY with children as they aren't as gentle as adults. Our brush uses ultra-soft silicone bristles that have tested to be JUST as effective for brushing and 3.5 times safer for teeth and gums. It is, also easy to maintain and clean.
How It Works
Simply apply toothpaste to the bristles, activate the device and clamp down! The 360 bristles will do all of the work for you!