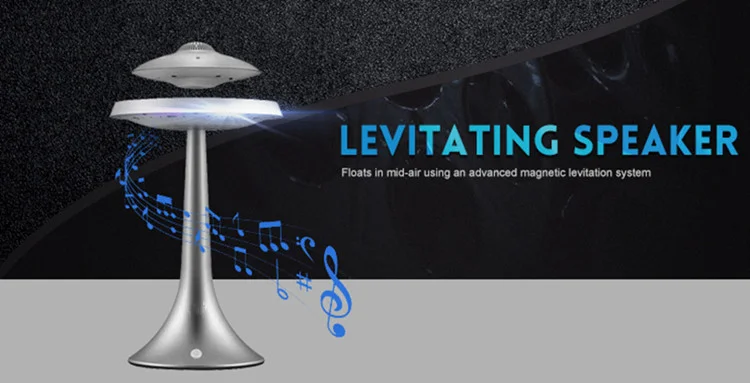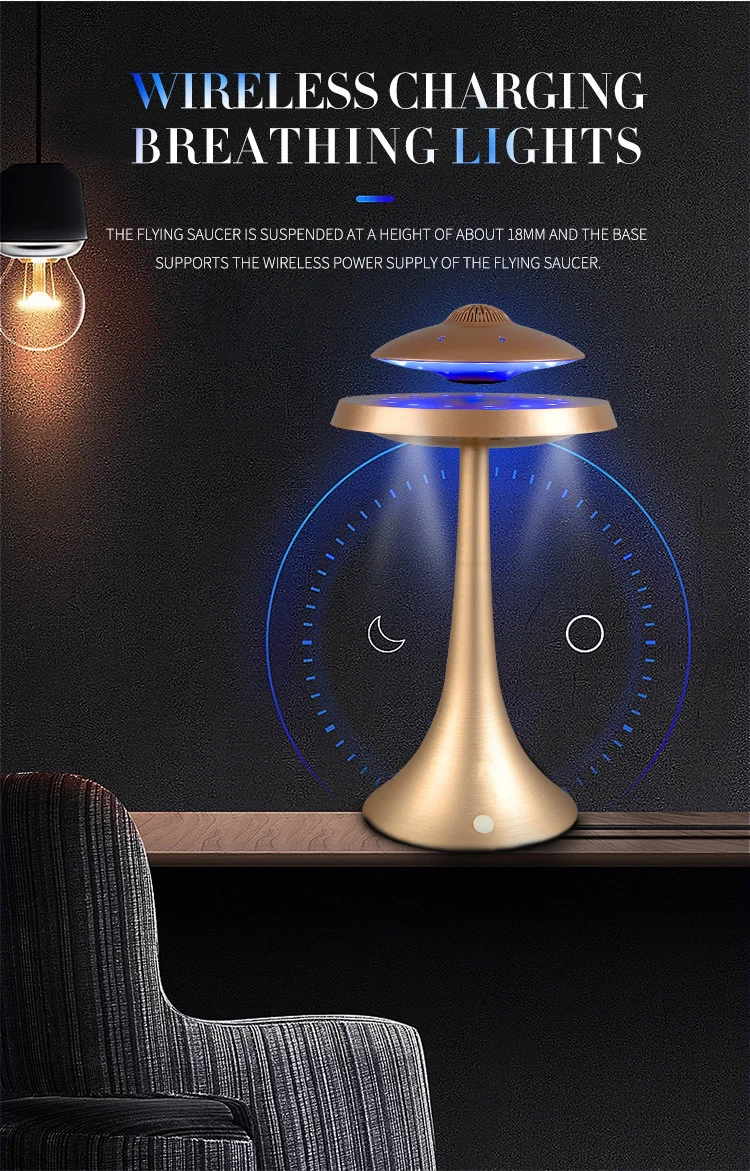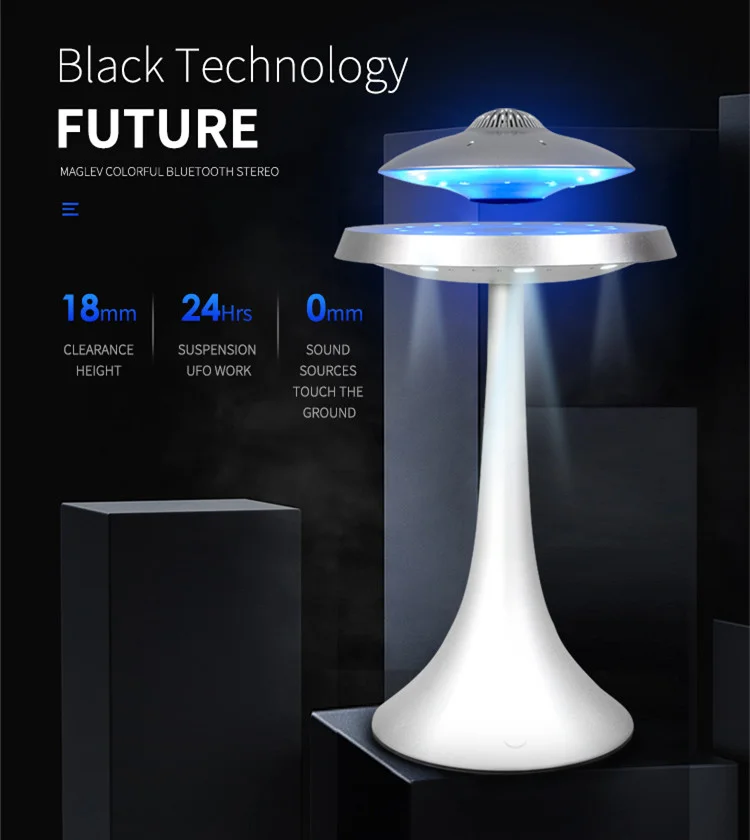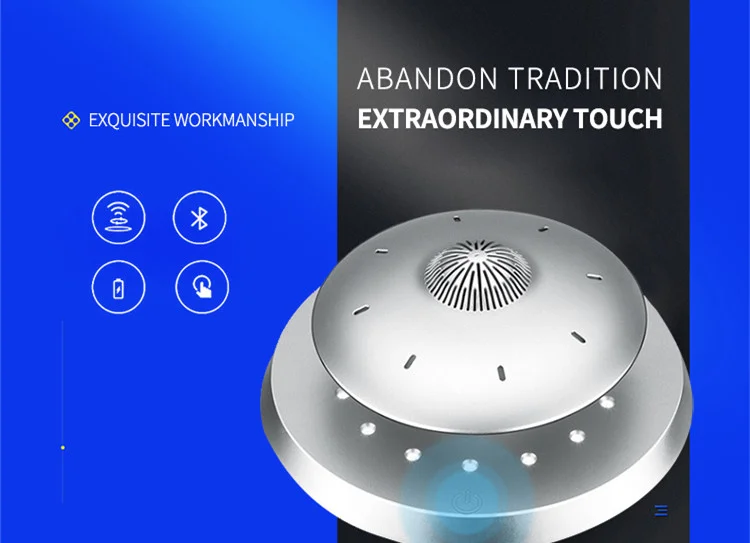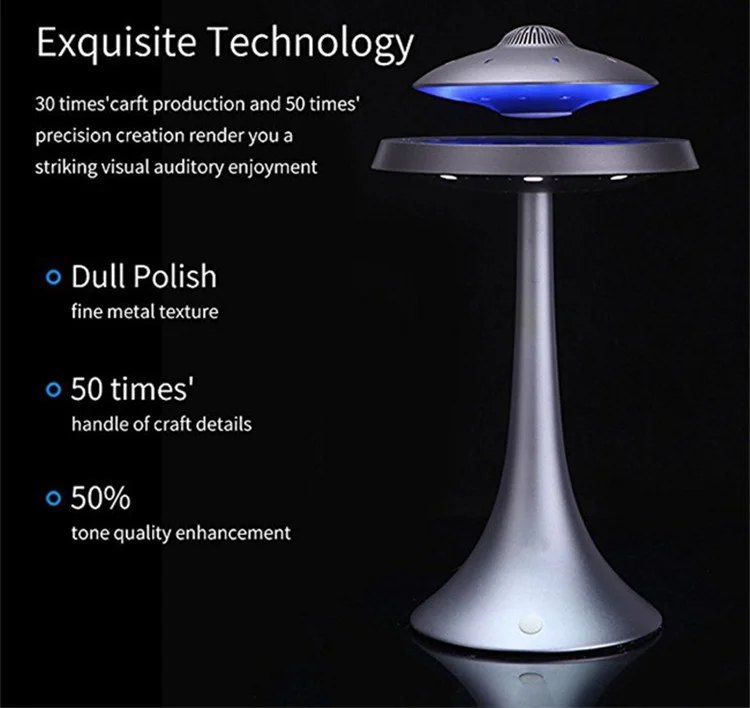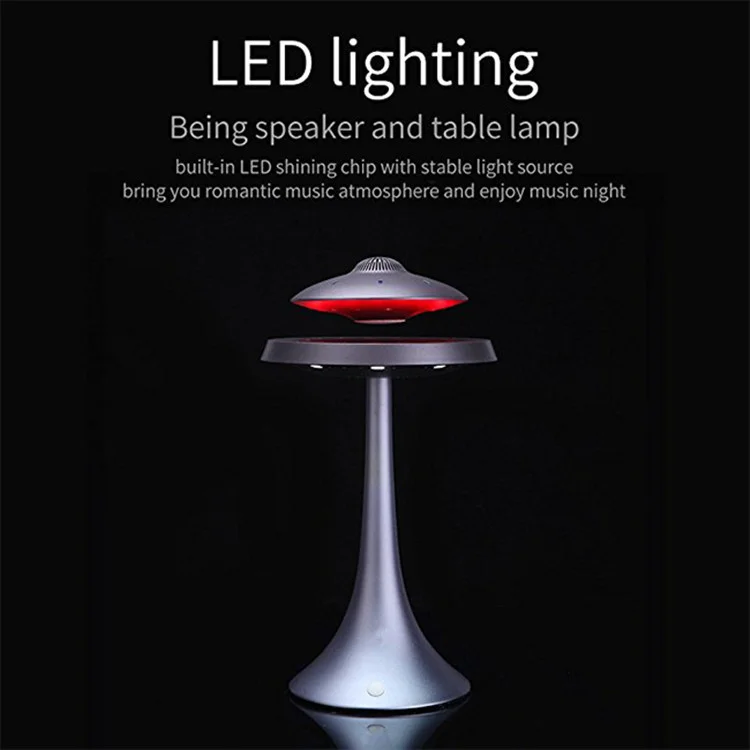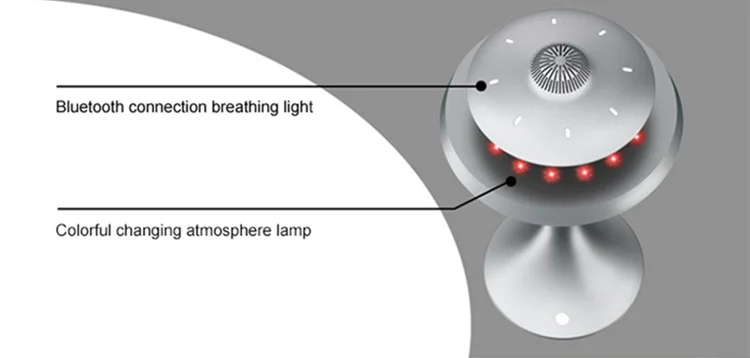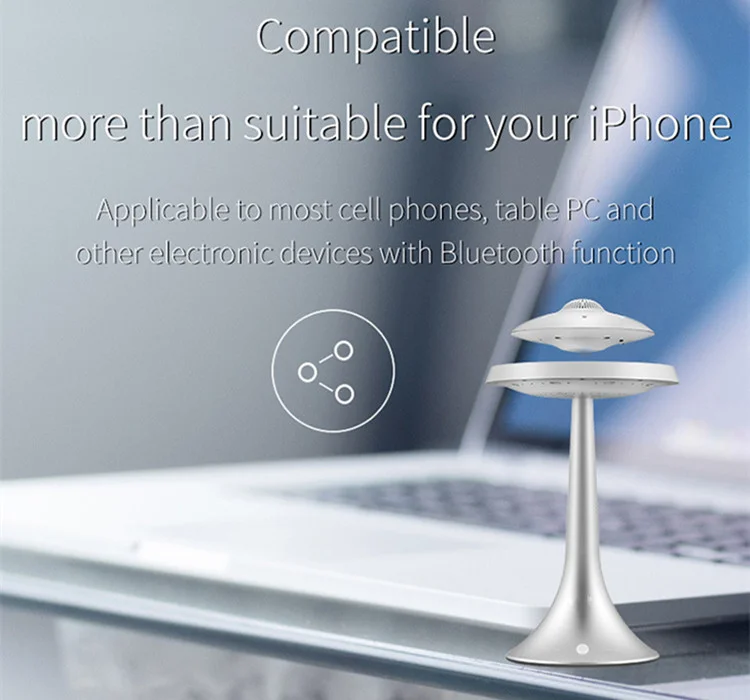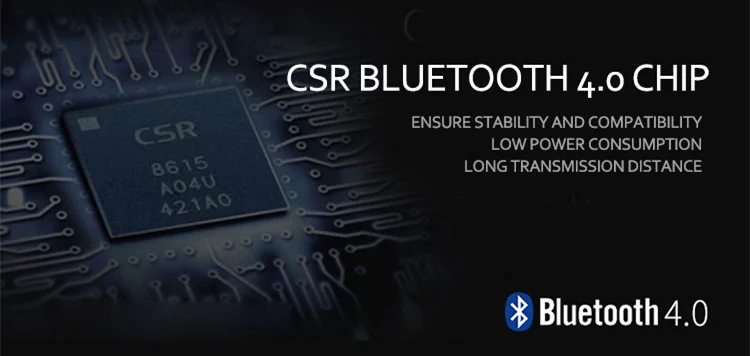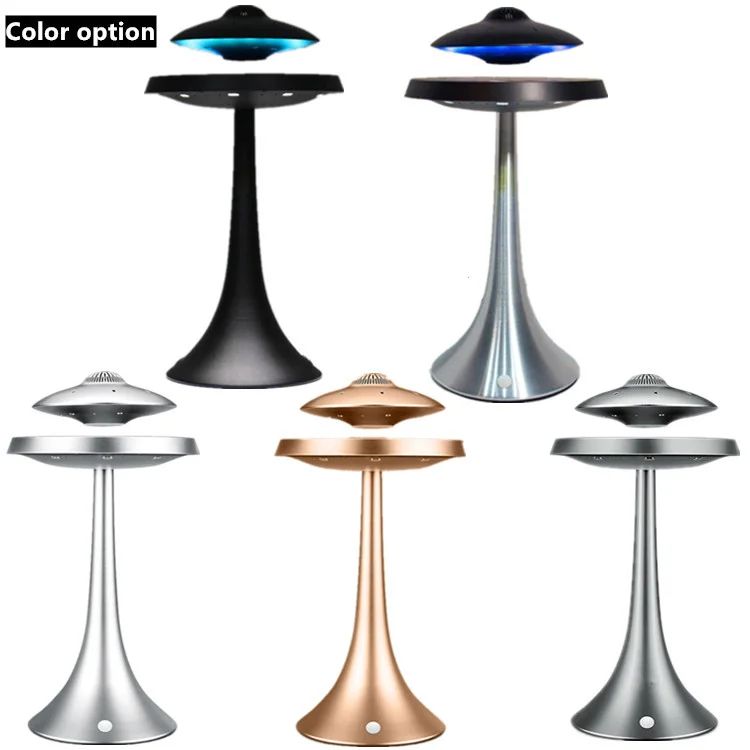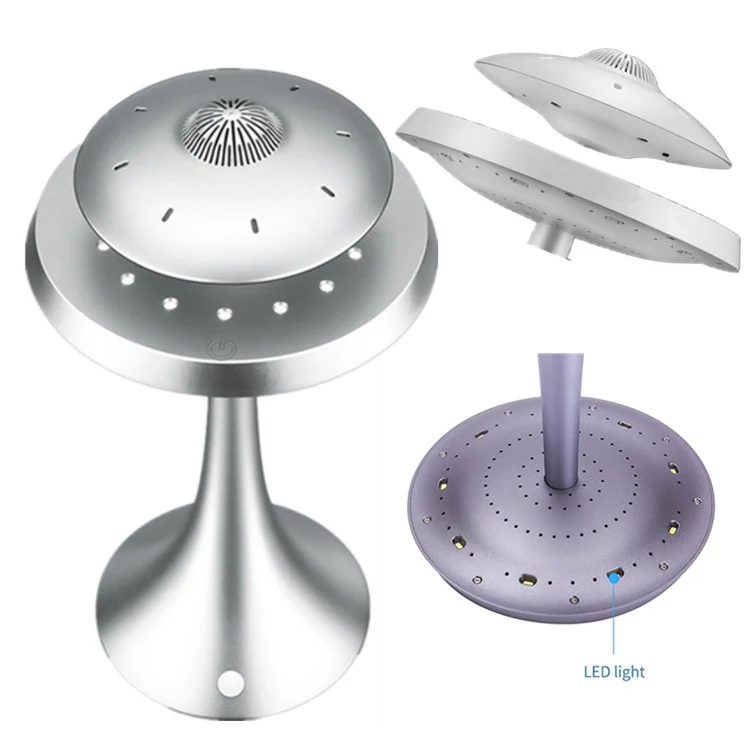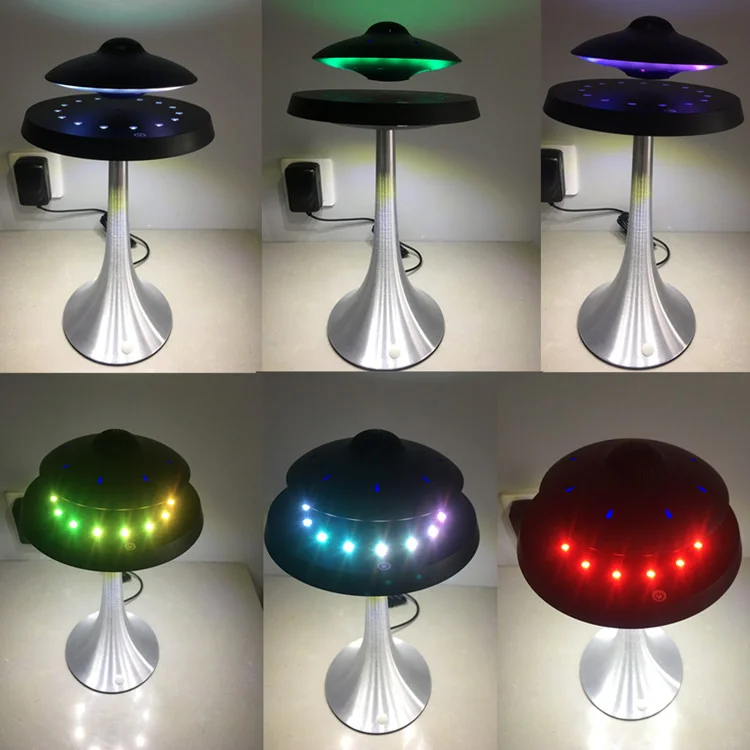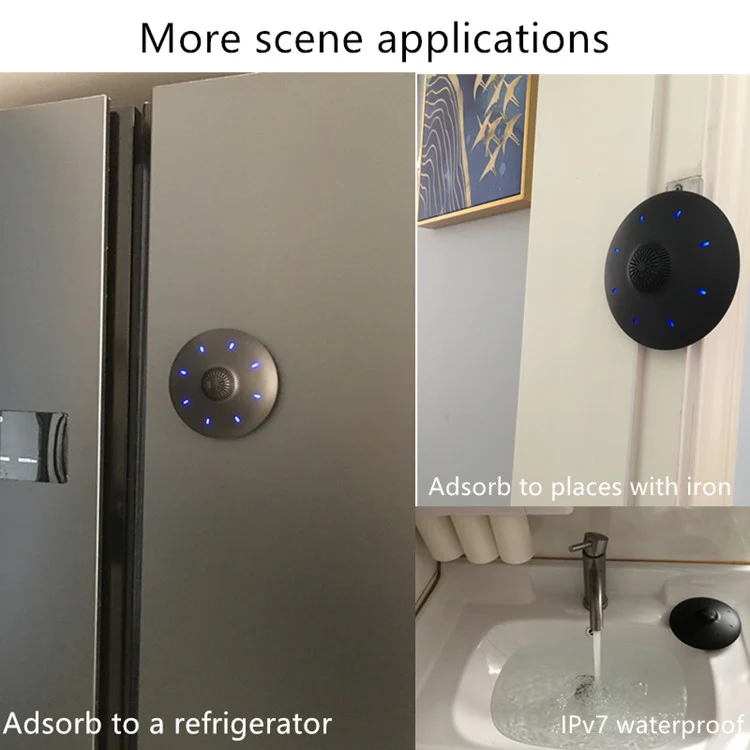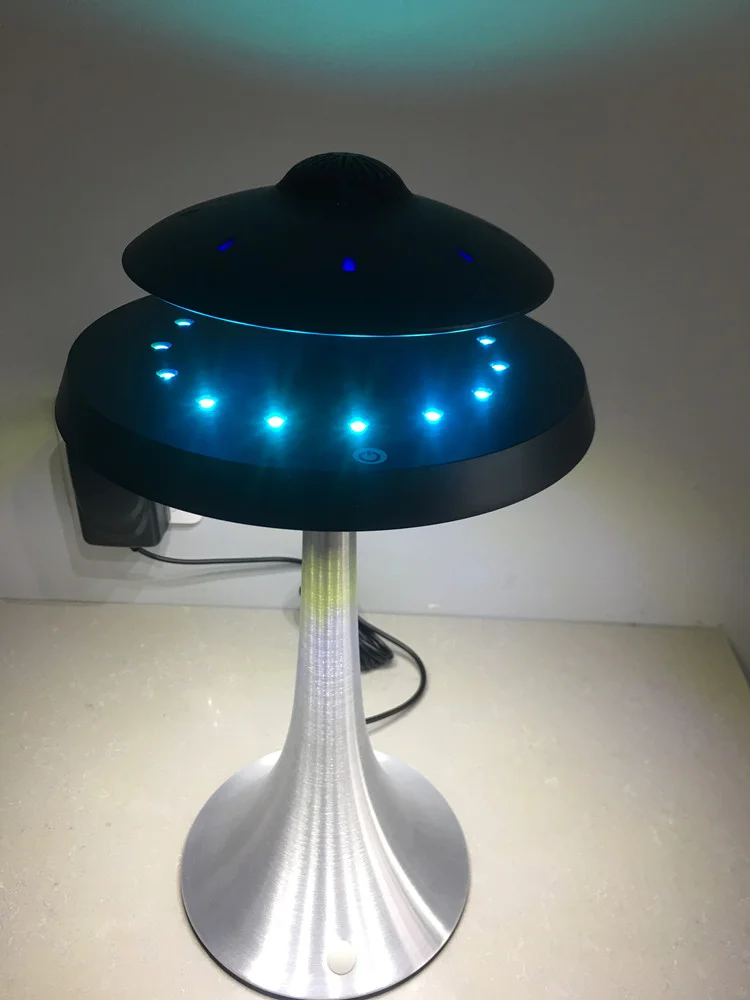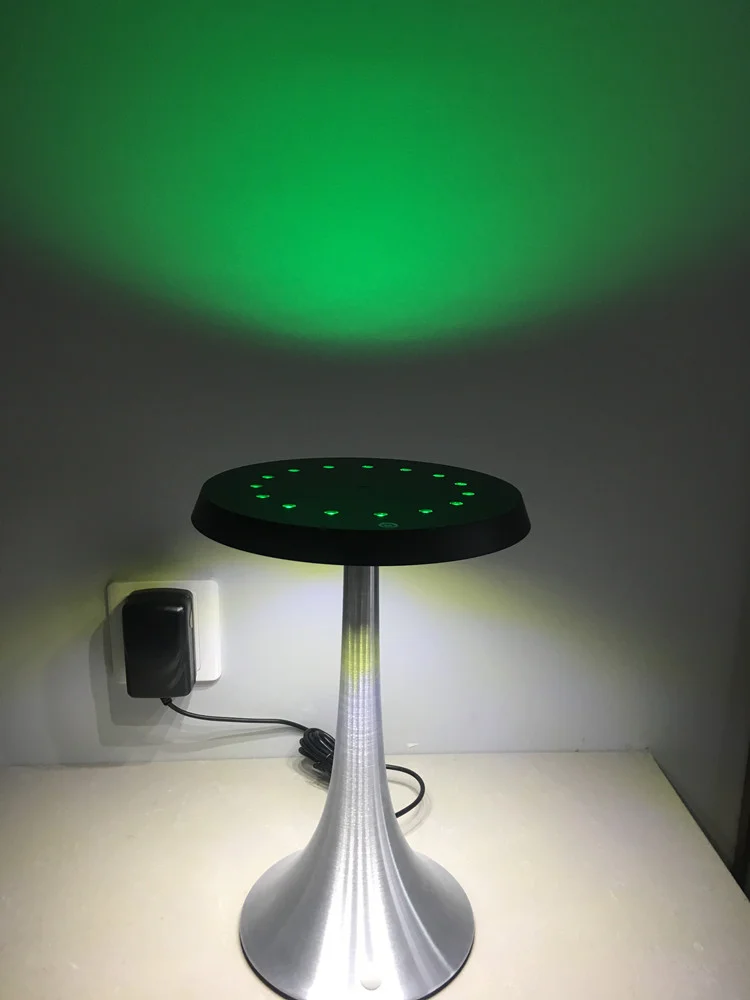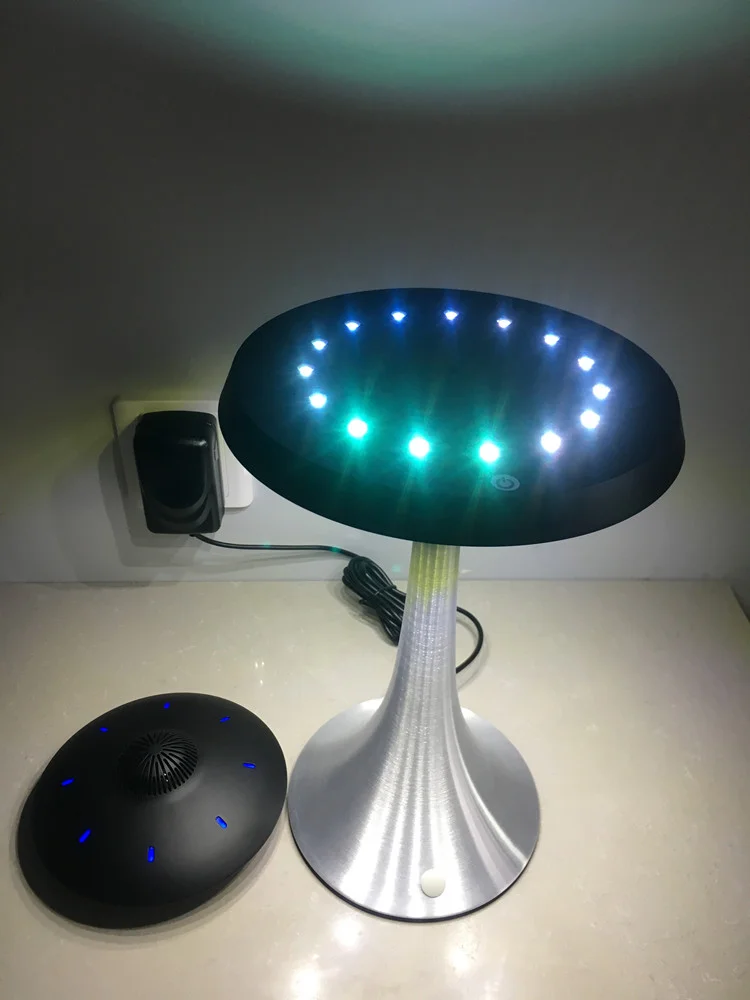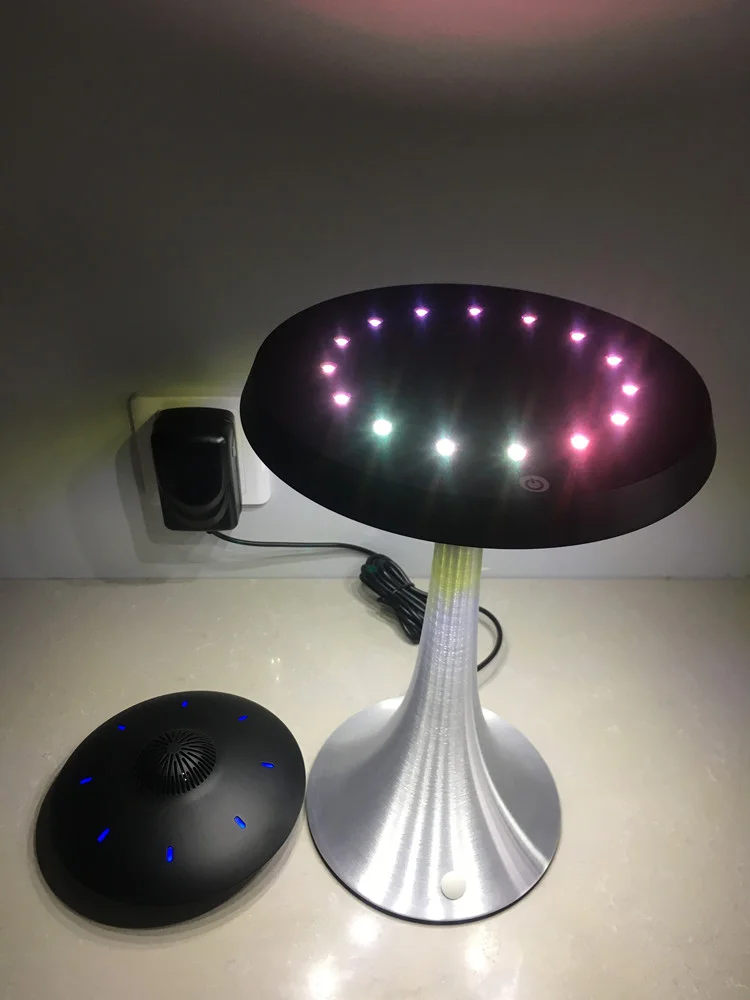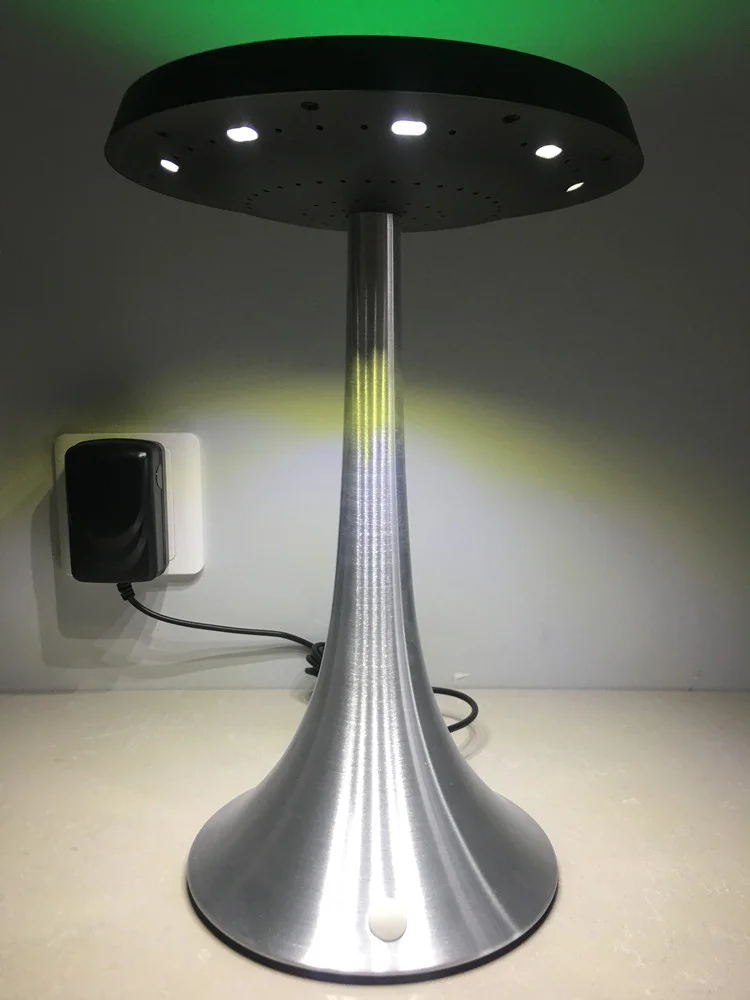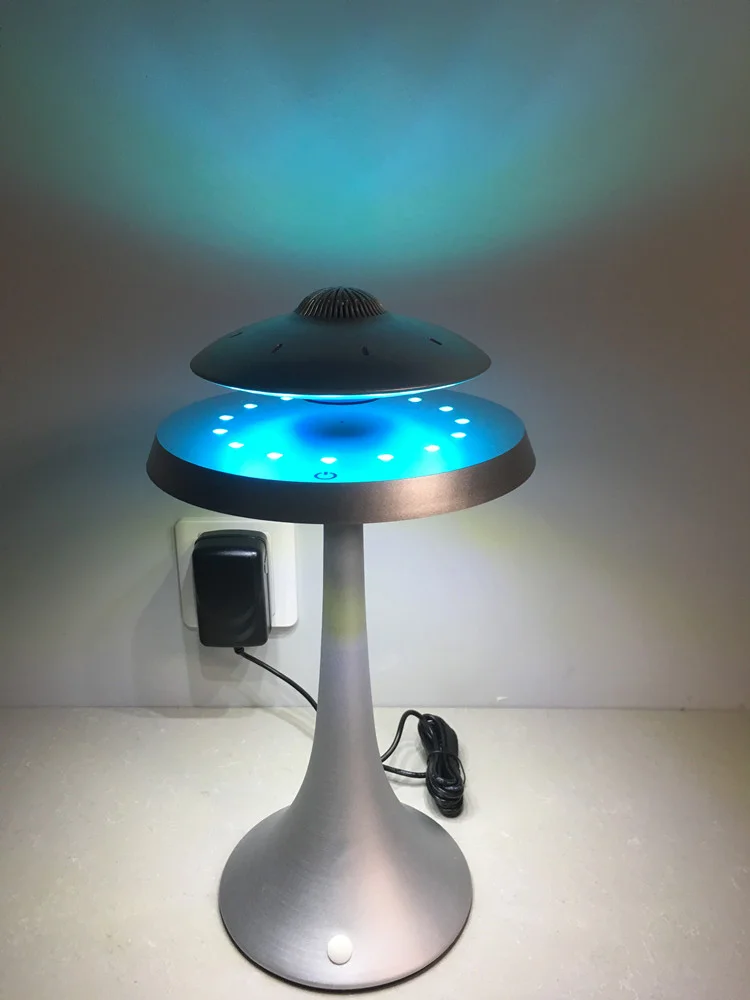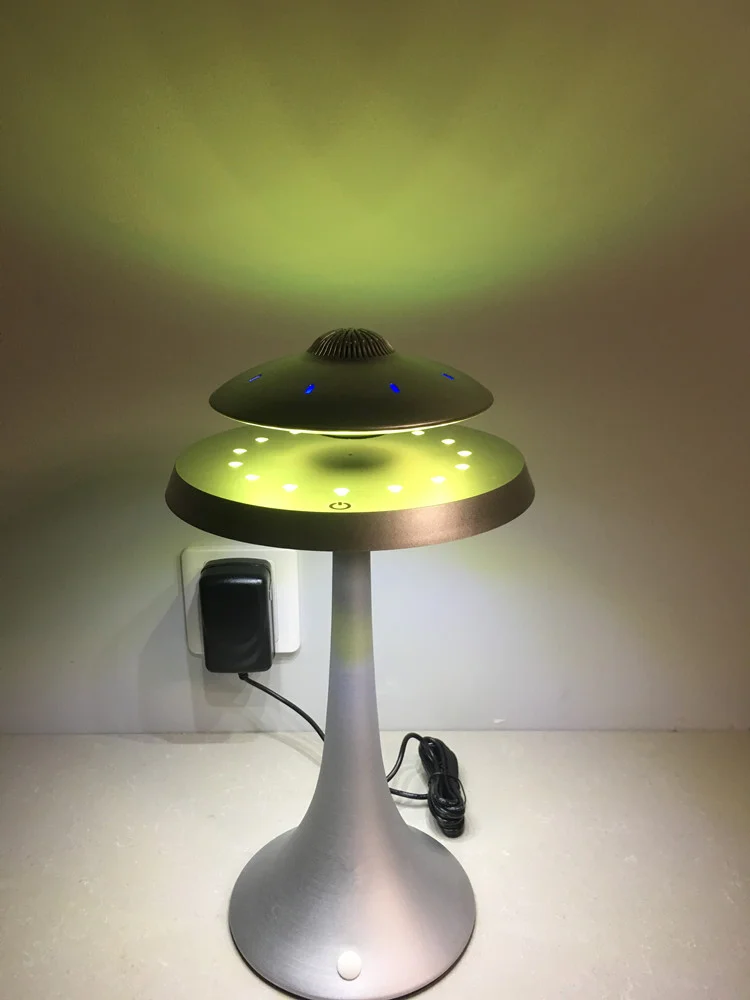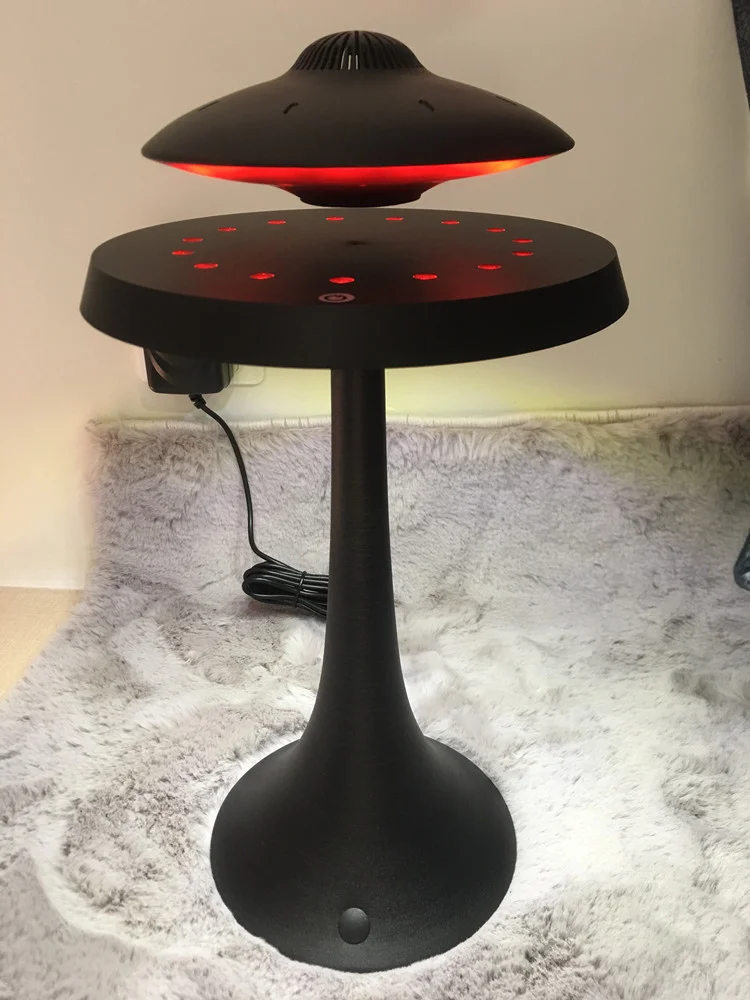 Levitating table lamp with UFO speaker
Function: Magnetic suspension,led lighting,Bluetooth music play.
Bluetooth: 4.0 CSR chip.
Receiving distance: 8-10 m.
Horn size: 1.5 V'(40mm).
Horn power: 5w base.
Input voltage: 15v.
Frequency response: 105-200K Hz.
Distortion: < 1%.
Sex-to-noise ratio: 85dB.
Product size: Overall height 34.1cm diameter 18.5cm.
Speaker UFO size: 13.8*4.6cm.
Suspension bottom size: platform 18.5*3cm horn base: 18.5*28cm.
Product weight: UFO 307.5g base 860g.
Product electricity: 1200MA 3.7V.
Charging time: 4 hours.
UFO continuation time: 8 hours (UFO use alone).
Color: Silver, Black, Silver-Black.
Features:
1. Levitating bluetooth speaker with led light for mic.
2. Electromagnetic levitation system.
3. Floating a disc magnetic tray.
4. Magnetic tray inside the lampshade can be taken out to levitate alone People can put 0-150g gadgets on the tray 5.15 pcs white LED lights on the platform shine.